Sierra Blanca Outfitters Testimonials
Eric Alleman
2015-16 -17 - Louisiana
After 3 years of hunting and acomidating other hunters the trips have been great. I have been lucky to witness 4 kills ,1 of those my own while witnessing my son n law kill 1 ten minutes later as we doubled up on a bow hunt with Peter as our guide. ??we will be back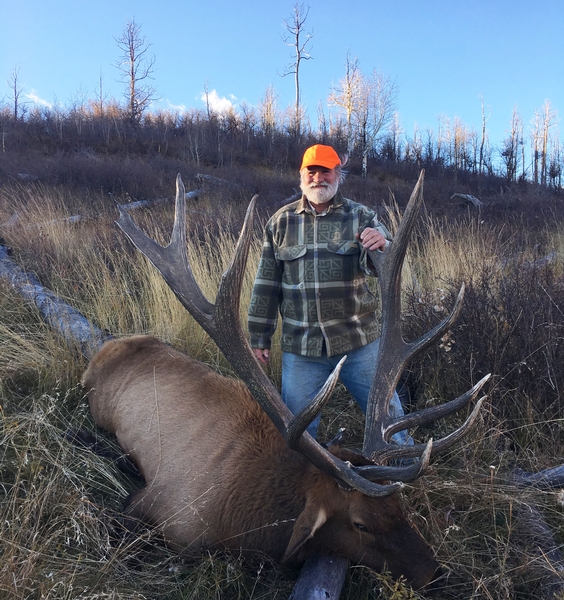 John Pearce
2008 thru 2017 - Chacon New Mexico
I have hunted with Peter Romero for 10 years,killing a bull elk 9 of 10 years, the only reason I didn't kill out one year because I let a lot of younger bulls walk trying to kill the big herd bull The last 3 years I was lucky enough to kill a 6x7 bull each year. The hunting is great, but you have to put in the time. Stalking big bulls takes a lot of patience and boots on the ground.. Would recommend this hunt to everybody.. guides and lodging great
James Winkler
Elk Archery - Victoria, TX
I spent 8 days with Peter and the rest of the Sierra Blanca guides and my only regret is that I wasn't there longer. There is an abundance of game and there facilities and food is top notch. However, the best part of the trip was watching their professional guides work their magic. I have already booked a trip for next year and would recommend anyone that wants to hunt New Mexico to call Peter at Sierra Blanca.
James
Michael Allen
Prairie Dogs May2014 - Chacon, New Mexico
At age 62 this was first Prairie dog shoot of my hunting years. Peter was everything that a outfitter should be at the highest level. Food, lodging and guide knowledge made the hunt a shoot to put at the top of my hunting trips. Bring LOTS OF AMMO and then add more to that, more targets than you have ever shot at! Shooting was so fast and consent my arm and shoulder became painful after two days I finished the shoot using my AR 15. I would advise anyone to book a P-Dog from Peter "It will be the most fun you ever had with your pants on". Thanks Again to Ya Pete ready to book a P-Dog shoot soon. Michael
Bernie Long
Winter 2014 - Mora, NM
Had a lion hunt to remember. Was able to harvest two cats. Not a easy hunt but very rewarding. Shot the cats the last day of the hunt, after a lot of miles looking for tracks. Pete and his guides worked hard to the end. Thanks for a hunt of a lifetime.
Bernie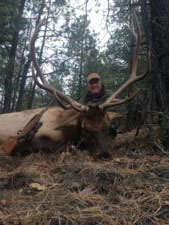 Chris Ryan
Fall 2013 - Mora, New Mexico
Wow, What a hunt. A little tougher than I thought due to the post rut. But still well worth the trip. Thanks to Ernest my guide for all his hard work in putting up with an old, out of shape man! Thank you Peter for a great time. You mom is one heck of a cook!!!
Chris Ryan