Guided New Mexico Mule Deer Hunts | Premier Outfitter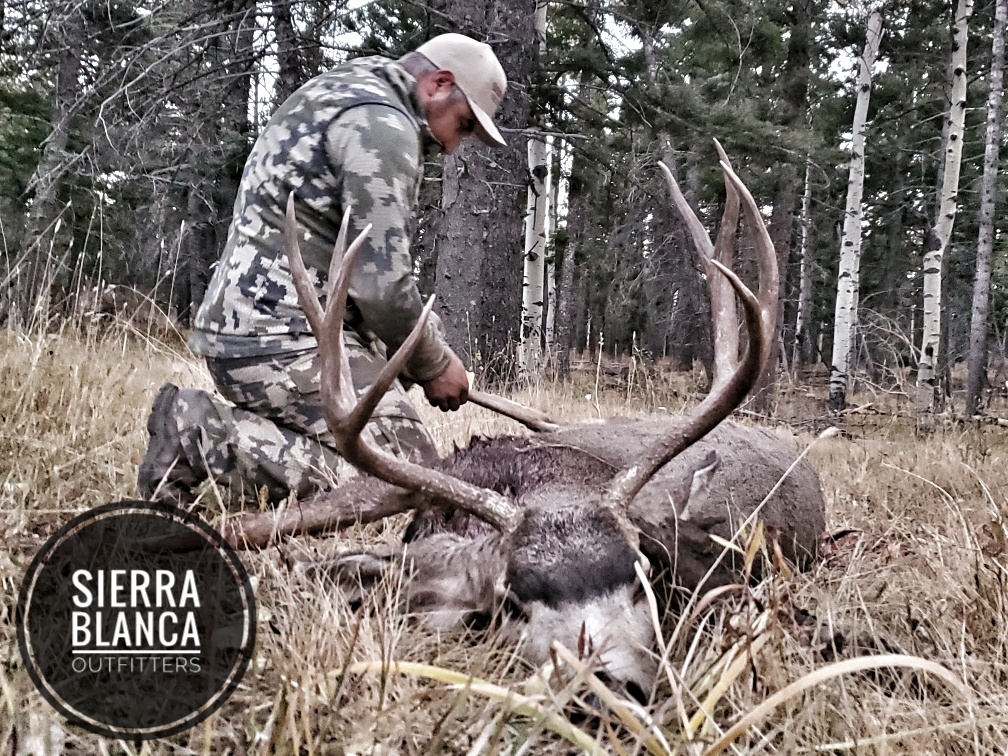 Today, Mule deer remain a symbol of western big game hunting in New Mexico. Once overshadowed by the growing interest in elk hunts, mule deer hunting has grown in popularity throughout the years. As one of North America's craftiest and most intelligent big game, these animals have phenomenal hearing, pin point vision and amazing sense of smell, making them a challenge for even the most seasoned of hunters.
Sierra Blanca Outfitters in New Mexico, provides clients with an opportunity in out-smarting these deer and placing clients on some of the best mule deer hunting New Mexico has to offer. Our primary method of hunting mule deer is through stalking. We will spot a deer through the binoculars or a spotting scope, study how they are moving throughout the terrain, and setting you up with the best possible shot at a trophy mule deer.
Whether archery hunting or through the use of a rifle, there is plenty of opportunity to harvest a trophy caliber mule deer when hunting with Sierra Blanca Outfitters. Below is information about our deer hunts and we welcome all hunters; young, old, and the mobility challenged experience a mule deer hunt with Sierra Blanca Outfitters!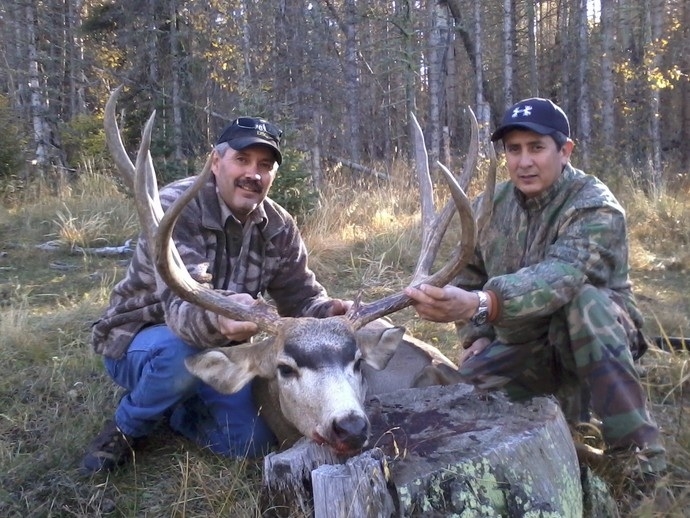 New Mexico Mule Deer Season
Mule Deer Hunting application in New Mexico is open to everyone, and can found here - New Mexico Mule Deer License. The application for mule deer hunting opens in early January and runs until the middle or 3rd week of March typically. For those who did not apply in time, we do have these available for purchase.
Archery Mule Deer Dates: September 1st - September 22nd, 2023
Muzzleloader Mule Deer Dates: September 24th - September 30th, 2023
Rifle Mule Deer Dates 2023:
Unit 8 - October 11-15
Unit 46, 54 & 55 - October 18-22 & 25-29
Unit 55B - November 27-30

2023 Season Dates May Change Slightly
Mule Deer Hunting Packages
Public Land (archery or rifle)
5 day hunt $5000.00 2 hunters per guide
Private Land (archery or rifle)
5 day hunt $5,000.00 2 hunters per guide
One on one guided hunt will be a premium of $1000.00
Our hunts include food, lodging and hunting guide.
New Mexico State Mule Deer License and landowner tags are not included in the above price
We recommend that hunters purchase their own tags. Although we have guaranteed landowner tags, they go fast.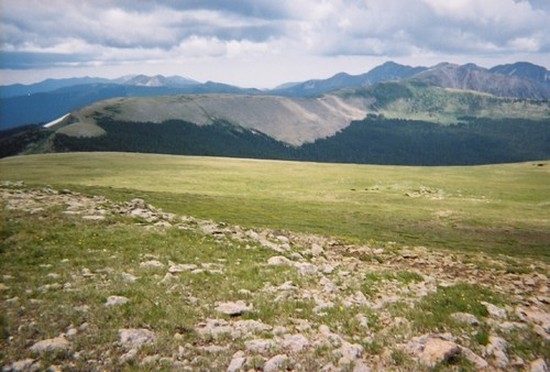 Plan Your Mule Deer Hunt
Whether you are a first time Mule Deer hunter, or the experienced hunter after a trophy, here is a list we provide our clients with to help prepare for your New Mexico Mule Deer Hunting Adventure.
Camo, boots, weather appropriate attire (lighter clothing for archery)
Extreme cold / winter gear for high altitude late winter hunting
Binoculars, range finder
Rifle or bow, ammo
We provide basic accommodations when stalking New Mexico Mule Deer: Tents and ATV's for covering ground and retrieving trophies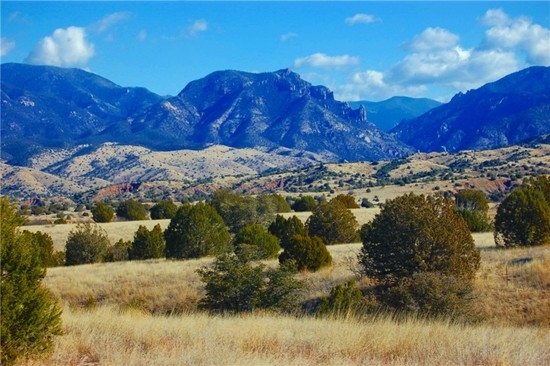 Mule Deer Photo Gallery
Big racks and trophies are a common sight here at Sierra Blanca. With the high success rate of our clients and our guiding expertise, we are able to track down those trophy mule deer our clients are in pursuit of. Please take a moment and look over photos from our elk hunts or visit our reference section to learn more about what our clients say about our mule deer hunts at Sierra Blanca Outfitters.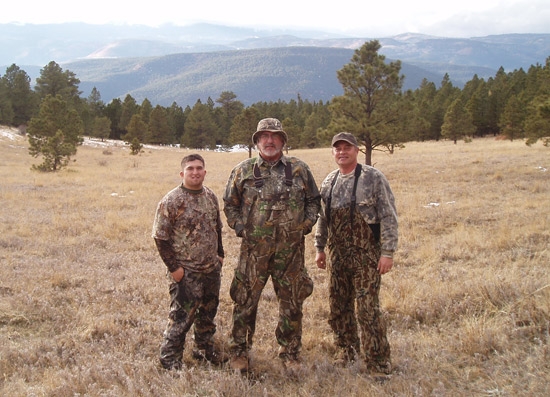 Family Run Mule Deer Outfitter
We are a family run antelope outfitter here at Sierra Blanca Outfitters. Our home cooked meals, prepared by Norma Romero, will make you feel at home as we welcome you to be part of our family.
Come as a friend, leave as a member of the family!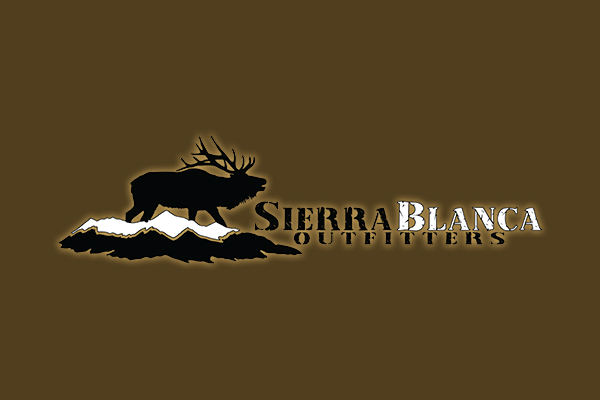 Ready to Book your Hunt?
Are you excited as we are to experience your first or possibly multiple attempt at hunting trophy mule deer in New Mexico? For more information on how Sierra Blanca can provide you with this opportunity, please feel free to contact us for more information.