New Mexico Antelope Hunting
Experience the thrill of New Mexico Antelope hunting here at Sierra Blanca Outfitters. With our success rate close to 100%, you are assured to see a good amount of trophy antelope on each hunt.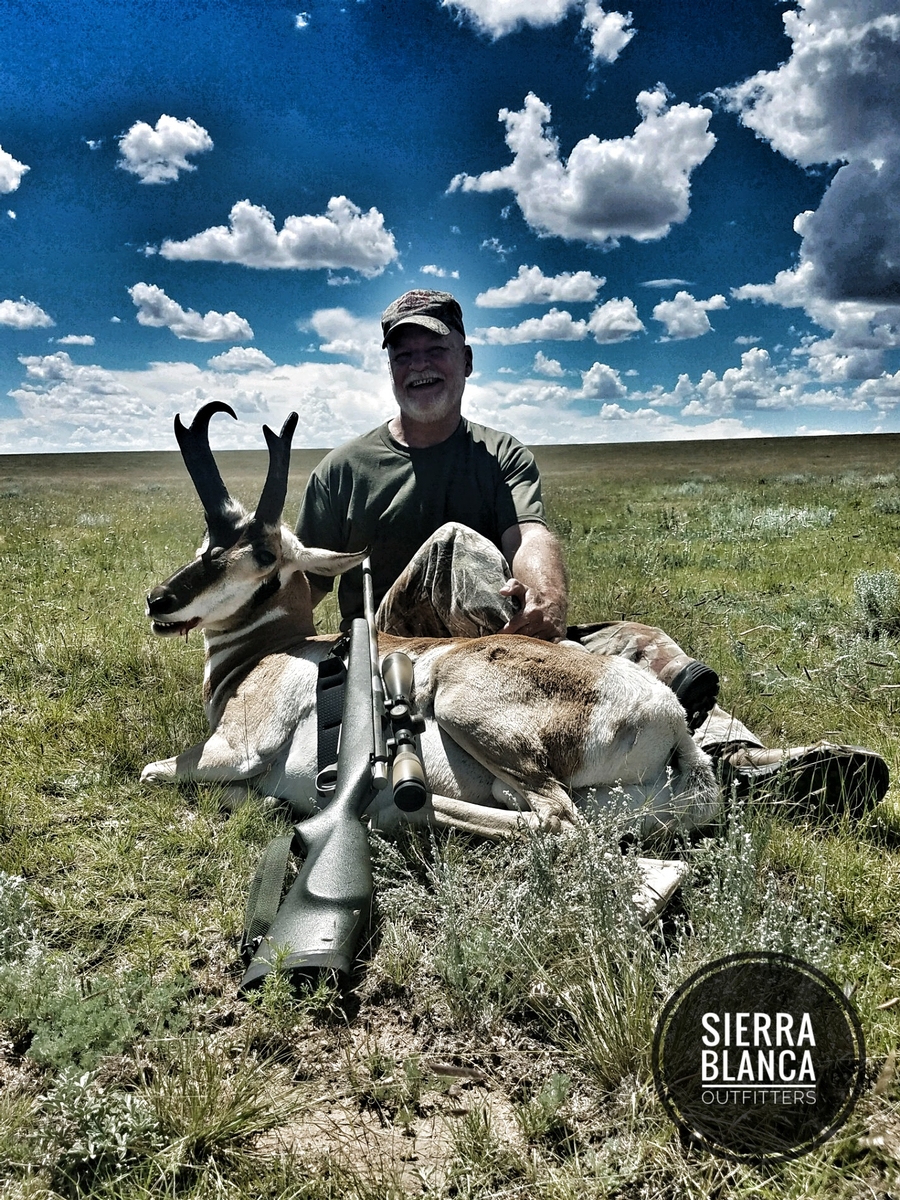 Hunting Antelope in New Mexico
Sierra Blanca Outfitters offers Trophy Pronghorn Antelope Hunts. Whether you want long-range shooting on a rifle pronghorn hunt or an exciting archery encounter, Sierra Blanca Outfitters offers it all. All the antelope hunts are fair chase here at Sierra Blanca. We do mostly spot and stalk hunts for New Mexico Pronghorn, but if you would prefer to sit in a ground blind that can be arranged. We welcome all hunters; young, old, and the mobility challenged.
Antelope Hunting Private & Public Lands
Your hunt of a lifetime could take place on either public or private land. All public land hunts are done through a draw system, which increases your odds compared to the preference point system. We offer guaranteed landowner tags for those who are unsuccessful in drawing a tag for public land hunts. We offer all-inclusive fully guided antelope hunting packages or guide-only hunts. Whether you're on public or private land, you will experience a quality hunt with us.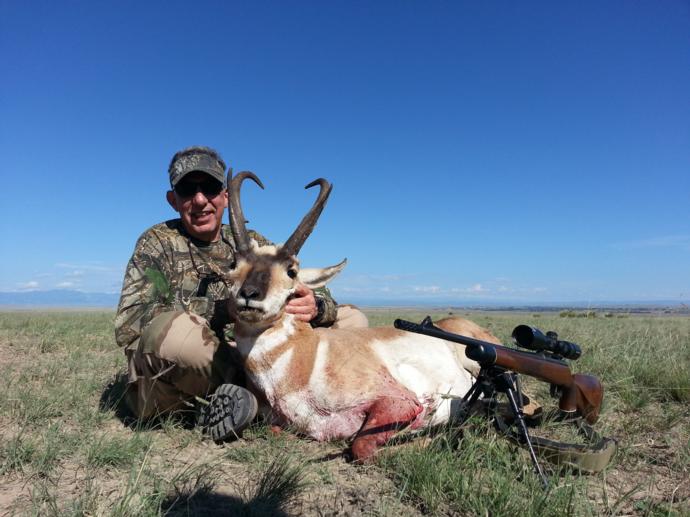 New Mexico Antelope Hunting Season
Antelope Season in New Mexico runs mid to late August.
Weapons - Rifle or Archery - Minimum Caliber Rifle of .243
Exact dates will be worked out as the hunt gets closer.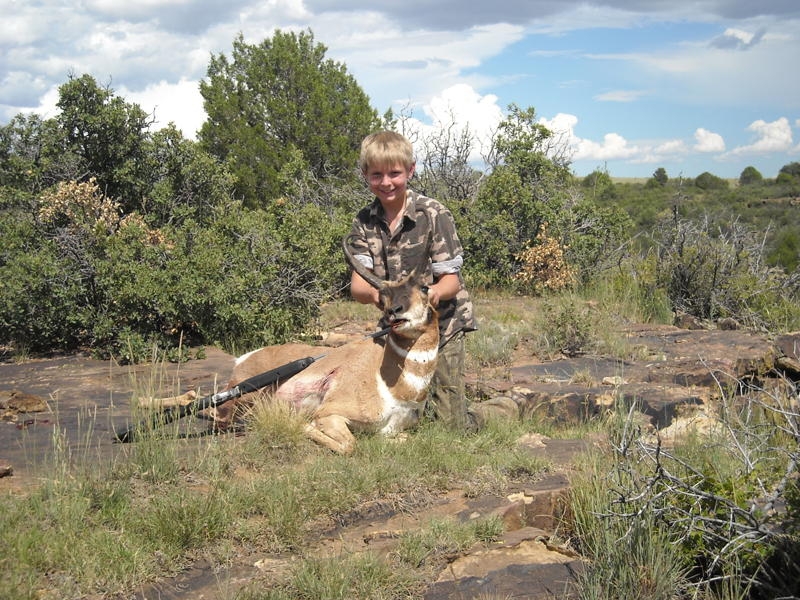 Antelope Hunting Packages
$4000.00 + New Mexico Hunting License
3-Day Antelope Hunt
2 Hunters per guide
Food, lodging, and guide are provided
$500.00 guide premium is added for 1 x 1 guided hunt
We recommend that hunters purchase their own tags. Although we have guaranteed landowner tags, they go fast.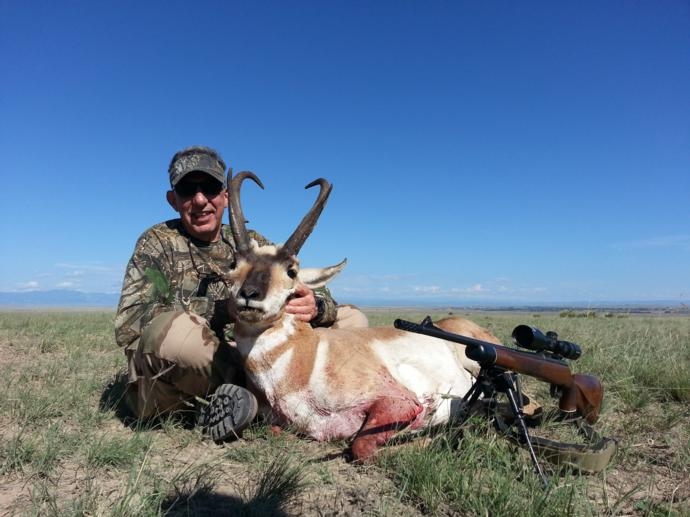 Plan Your New Mexico Antelope Hunt
Below is a list of items we find that our clients like to have when hunting antelope with us.
Camo, boots, weather-appropriate attire (lighter clothing for archery)
Binoculars and/or range finder
Rifle or bow with appropriate ammo and arrows
We provide basic accommodations when stalking New Mexico antelope: Tents and ATVs for covering ground and retrieving trophies.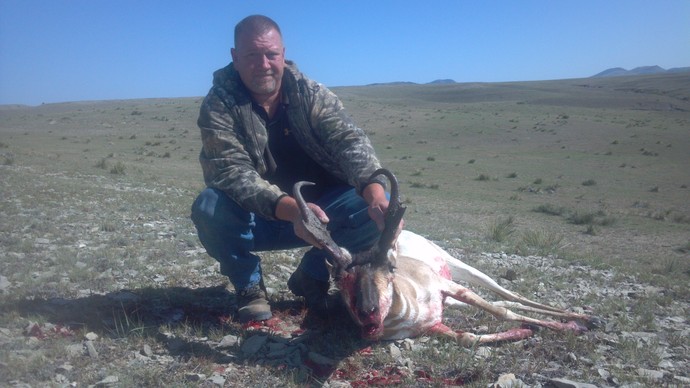 Photo Gallery
Pronghorn hunting in New Mexico can be a great experience. Please take a moment and look over some photos from our antelope hunts or visit our Hunter Review section to learn more about what our clients say about our antelope hunts at Sierra Blanca Outfitters.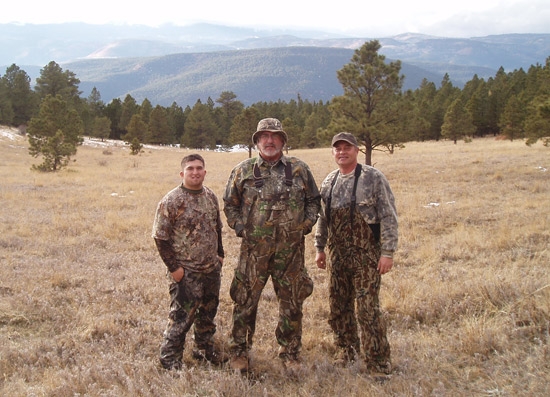 Family Run Hunting Outfitter
We are proud to be a family-run antelope outfitter here at Sierra Blanca Outfitters. Our home-cooked meals prepared by Norma Romero will make you feel at home as we welcome you into the family.
Come as a friend, leave as part of the family.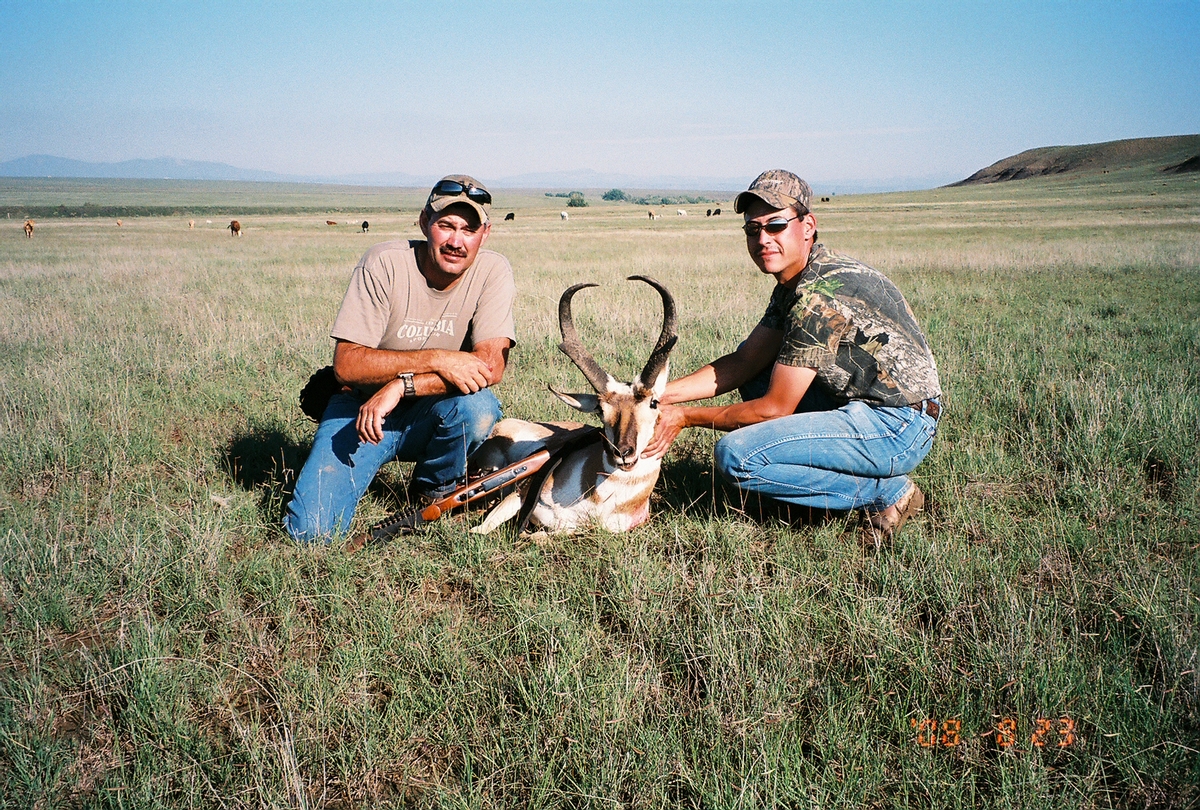 Ready to Book your Hunt?
These speedy devils can cause havoc among the best of marksmen. For those who want to experience a challenge, check out our pronghorn antelope hunts here in New Mexico. For more information on how Sierra Blanca can provide you with this opportunity, please feel free to contact us for more information.