New Mexico Late Season Elk Hunts
Late November and December is a great time to chase trophy bulls in New Mexico. Later in the season, the snows normally push the big bulls down from the high country. Bulls are easier to pattern this time of year and some of our biggest bulls are often taken on late-season hunts.
Archery and rifle hunts are available for late-season hunts in New Mexico.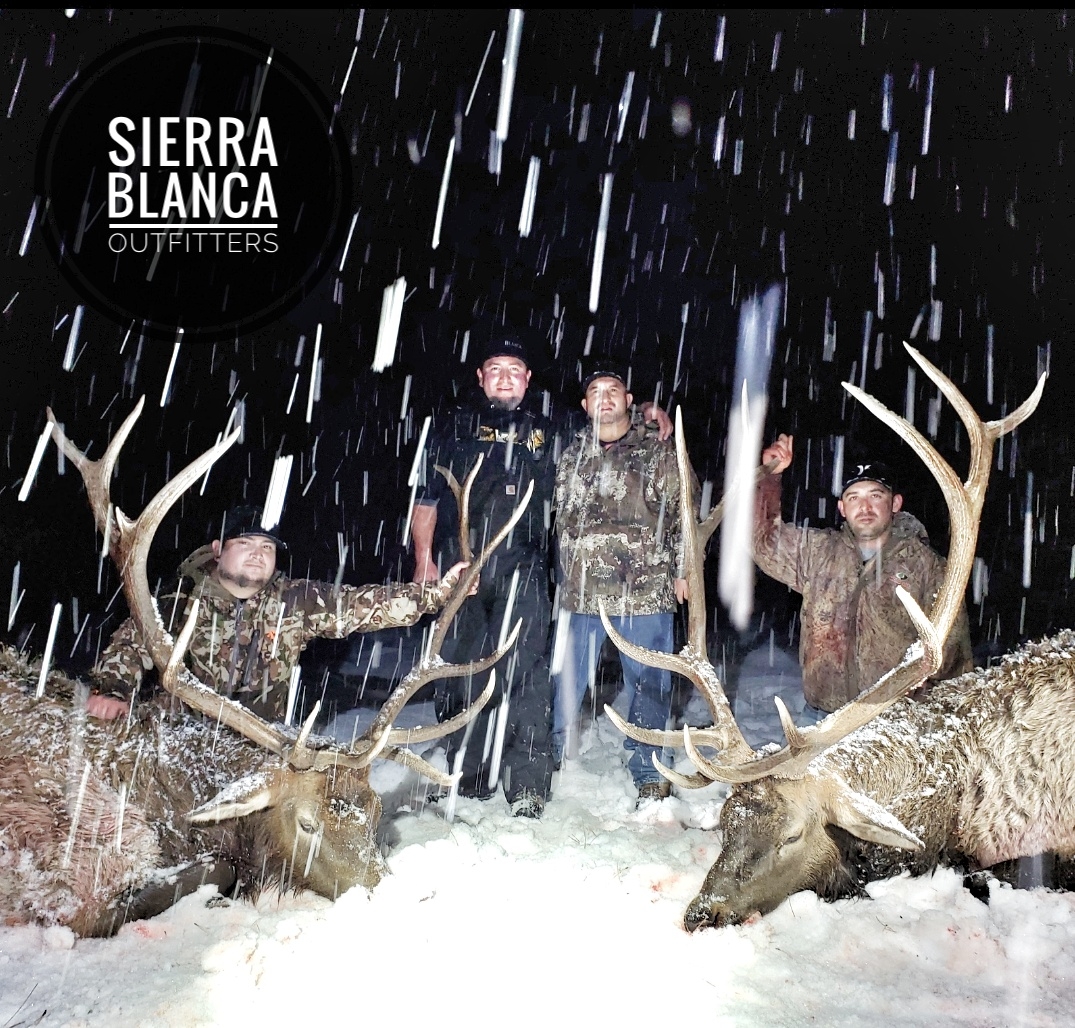 Late Season Hunts Strategy in New Mexico
Because of the late season conditions, bulls migrate from the high country into our properties bachelor-ing up with local bulls, which makes for great opportunities at harvesting a trophy bull. Other than hunting the bugling bulls during the rut, late-season hunts would be considered our second most productive hunts of the year.
As New Mexico winter set in, cows and calves descend to lower elevations. Young bulls some with impressive headgear can be found lingering around these groups looking for a receptive cow not bred during the primary rut. These bulls can be easy to pattern this time of the year as they travel between food sources and groups of cows.
Larger trophy bulls often remain in the solitude of the high country all winter. As snows become too deep, these bulls will be forced to lower elevations to feed at times and can be found in the same areas they were in during early season hunts.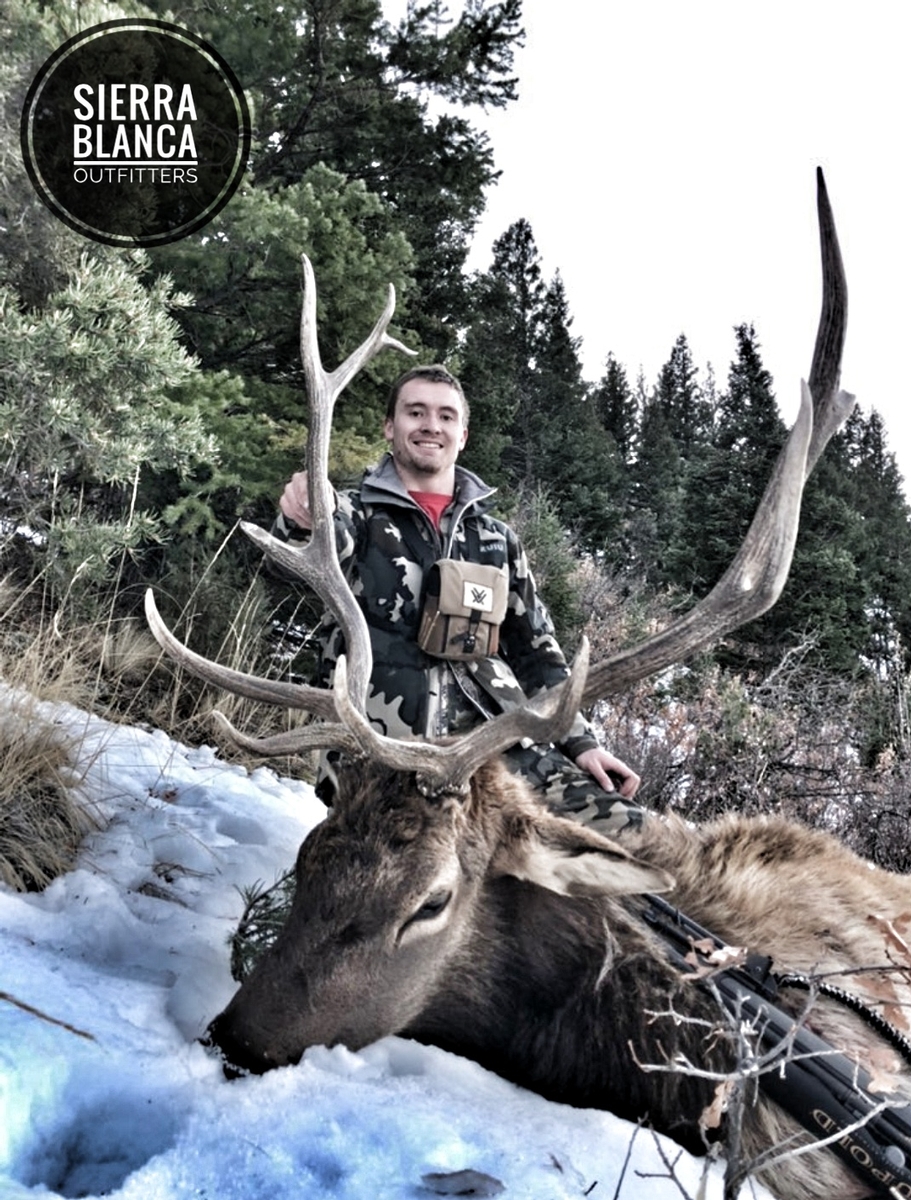 Late Season Elk Hunting Packages
For hunters looking for an affordable hunt for trophy elk in New Mexico, a late-season hunt can be a great option. Early season hunts during the rut are in high demand, but late season hunts are a great option looking for an economical hunt.
All-Inclusive Packages Include:
Bull landowner tag
2x1 guided 5-day hunt
Lodging
Meals
Field dressing & care of game