New Mexico Private & Public Land Elk Hunts, Experience the Bugle.
Trophy New Mexico Elk Hunting is an unmatched and unbelievable experience that all hunters young and old should have the opportunity to experience at least once in their lifetime. From the picturesque scenery of the Santa Fe National Forest, to the rugged terrain encountered during a Public Land Gila National Forest Elk Hunt, this is a wild terrain, full of that monster elk. These elements in addition to the possibility of being eye to eye with one of the largest mammals in North America, are sure to get your blood flowing.
Call Peter Romero at 505-429-2887
Sierra Blanca Outfitters, a premier New Mexico guide and outfitter, has been guiding and providing Private and Public land New Mexico elk hunts for Cow and Trophy Bull Elk Hunts for over 18 years. Whether you want an Archery elk hunt or Rifle we have an exceptional success record of placing clients on trophy elk, allowing them the opportunity to harvest a magnificent monster elk of North America. Our elk hunts take place on either public or private land and all public land hunts are done through a draw system, which increases your odds compared to the preference point system. For those who were unsuccessful or late to the draw, we have guaranteed landowner tags for those who would like to experience trophy elk hunt in New Mexico.
Whether you plan on hunting elk with a rifle, muzzleloader or get up close and personal with an archery elk hunt, Sierra Blanca offers it all. All our hunts are fair chase and we welcome all hunters, young, old, and or mobility challenged. Check out the info below if you are interested in booking a New Mexico Elk Hunt.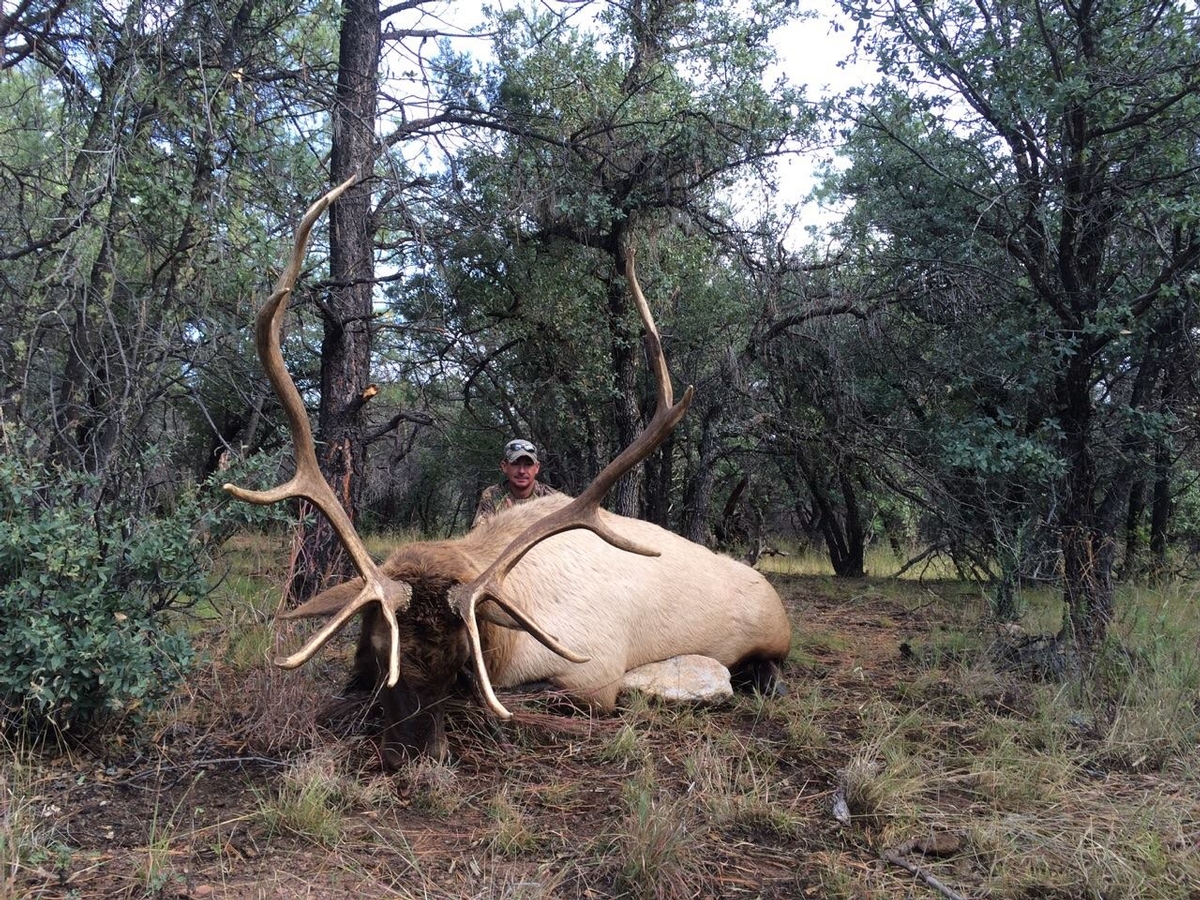 New Mexico Rifle Elk Hunts
With the enthusiasm of the upcoming adventure, and cool crisp fall days quickly approaching, it can only mean one thing. Another Elk season is quickly approaching us in New Mexico. The population of trophy elk is ever thriving, and the areas we access seem to produce many large bull elk for those in pursuit of a Pope and Young trophy elk. With numbers high, the results and opportunities are there to hunt elk with a rifle in New Mexico, but choosing an outfitter or guide is just as critical. Read more about why Sierra Blanca is your preferred choice when it comes to New Mexico gun Elk Hunts.
New Mexico Public Land Hunts New Mexico Private Land Hunts
Our gun hunts are located in the Santa Fe National Forest and Gila National Forest regions.
Guided rifle hunts are available on public lands
Did not draw or were late in applying? Private landowner rifle tags are available, but hurry as these tend to be gone fast, but contact us for availability.
There will be 2 hunters per 1 guide - upgrades for 1x1 available at $1,000 premium.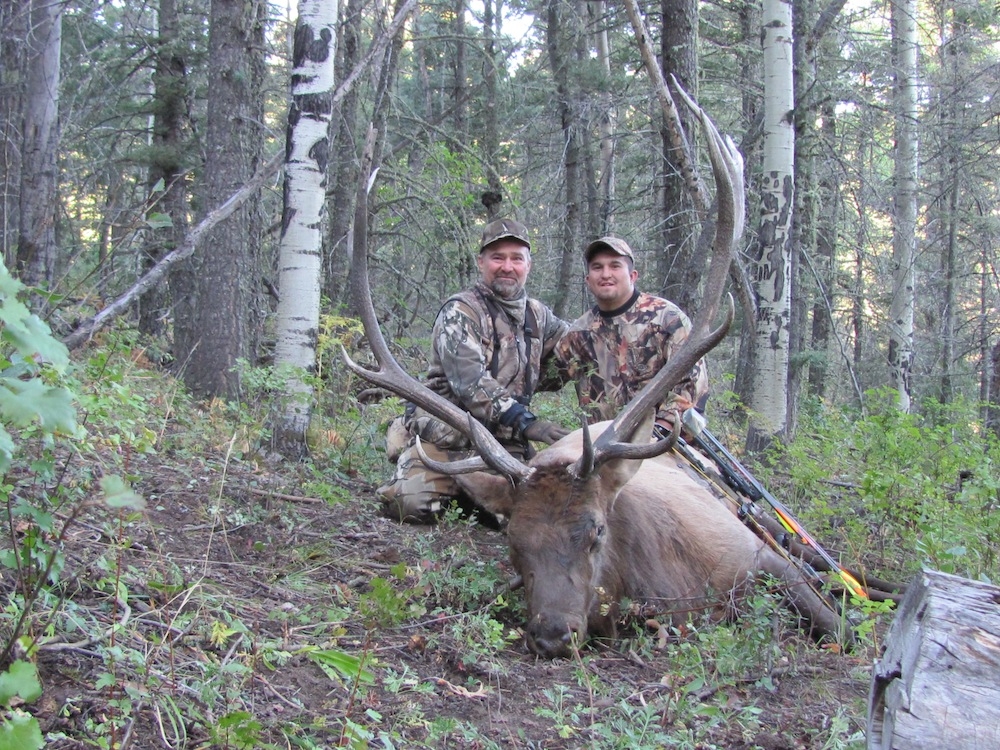 New Mexico Archery Elk Hunts
Looking for a challenge? That up close and personal heart pounding experience? Bow hunting for elk is popular among-st those archery hunters who want to get a closer perspective than rifle hunters may experience. Typically we have our elk come in closer than most would like, but offering wonderful shooting opportunities with a bow at these massive Trophy bulls. As with all hunts, archery elk hunts are much more challenging that rifle hunts and success rates may not be as high but the excitement of a Trophy New Mexico elk bugling at 20 yards is unimaginable! Learn more about our New Mexico Archery Elk Hunting here at Sierra Blanca Outfitters today.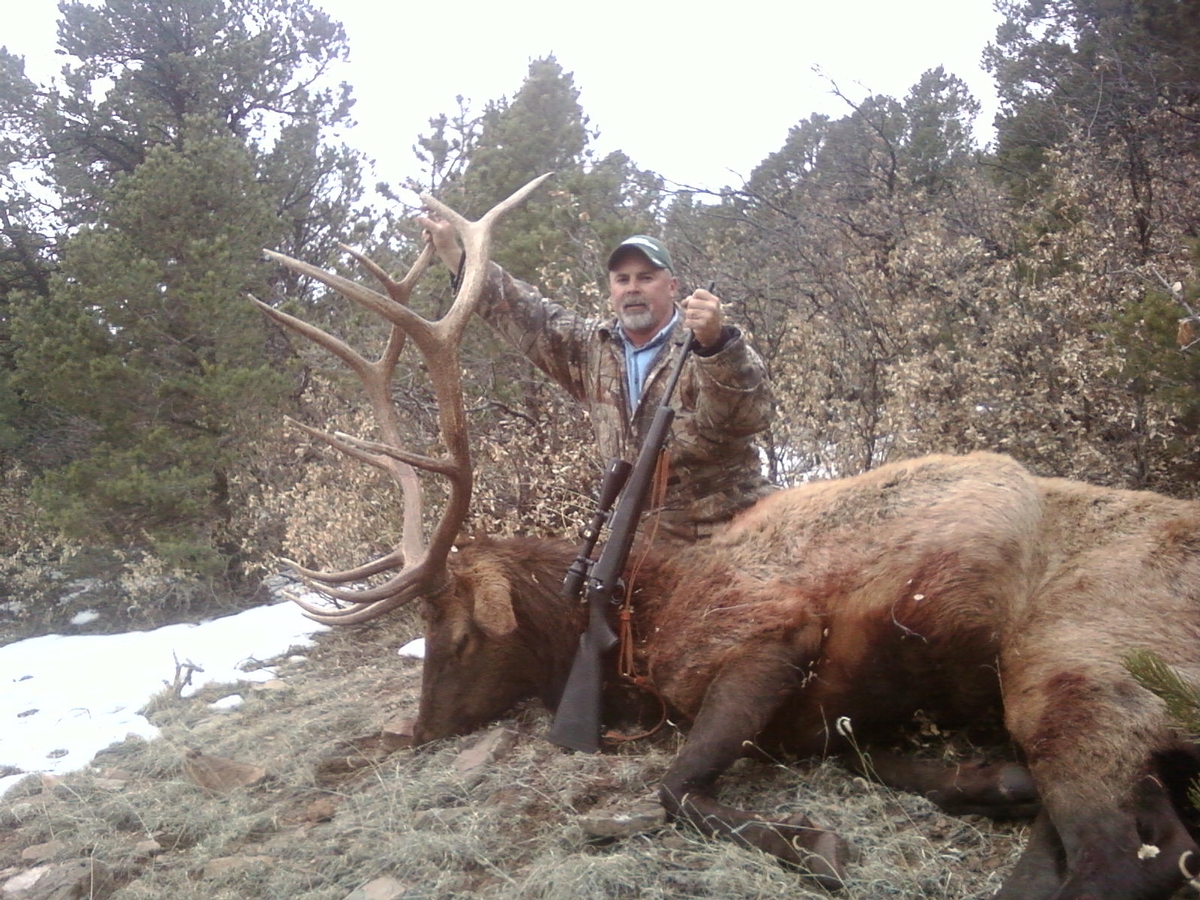 Muzzleloader Elk Hunts
Near the end of the season or rut is when we have most of our New Mexico Muzzleloader Elk hunts. These hunts are exciting because those trophy bulls other clients may of missed or just caught a glimpse of are now frequently moving. Not only does this time of the year offer some of the best elk hunting in New Mexico, but these bulls tend to come in close enough to touch, making your muzzleloading hunting trip of a lifetime!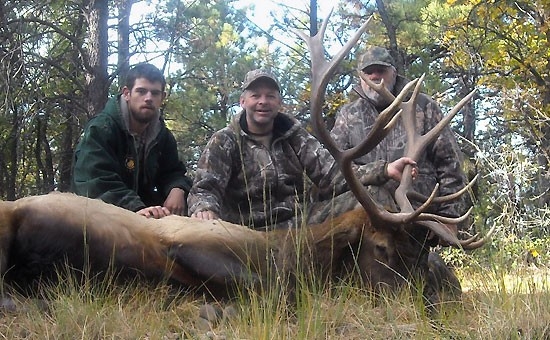 New Mexico Elk Hunting Season Dates
With the pre-rut beginning in early September and the peak rut coming around the second week of September, we recommend booking your hunt as early as you can so you can 'Experience the Bugle.' Time periods following the rut can be an exciting time to hunt as well. Below is an overview of the season for elk hunting in New Mexico, for more specifics please follow the link to the appropriate elk hunt.
Rifle Elk Hunts - Hunting is typically the months of October - December
Archery Elk Hunts - September
Muzzloader Elk Hunts - October through November
The drawing for elk hunting in New Mexico typically starts in early January and can typically end by middle or 3 week of March. We encourage that all clients contact us for additional support or help in how you can successfully draw a tag to hunt elk. By booking with a preferred outfitter like Sierra Blanca Outfitting, you can increase your chances of being successful. For more information about the season - please visit the New Mexico Department of Game and Fish.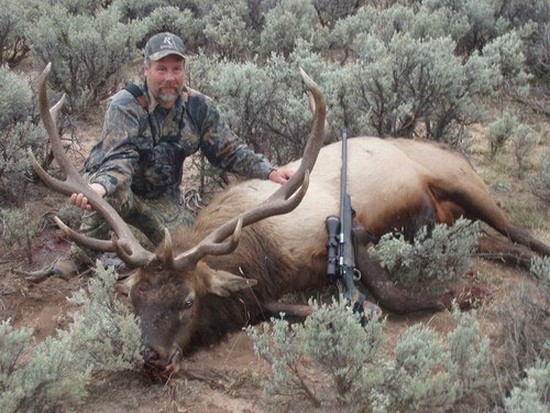 Photo Gallery
Over the many years of guiding for elk in New Mexico, we have had many successful hunts with our clients. Please take a moment and look over photos from our elk hunts or visit our reference section to learn more about what our clients say about our elk hunts at Sierra Blanca Outfitters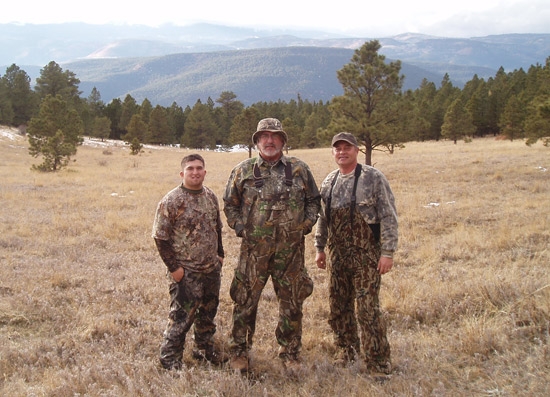 Family Run Operation
We are a family run operation here at Sierra Blanca Outfitters. Our home cooked meals, prepared by Norma Romero, will make you feel at home as we welcome you to be part of our family.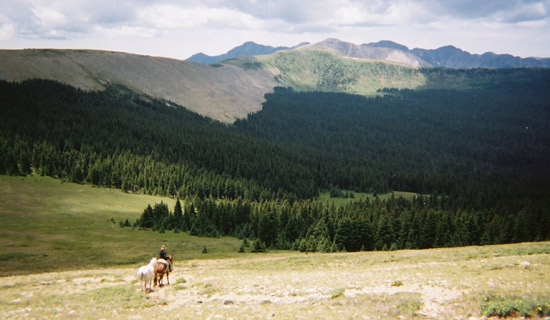 Ready to Book your Hunt?
Are you excited as we are to experience your first or possibly multiple attempt at hunting trophy elk in New Mexico? For more information on how Sierra Blanca can provide you with this opportunity, please feel free to contact us for more information.