New Mexico Guided Hunts | Premium Guides
Sierra Blanca also offers premium guided trophy hunts. These are no ordinary one on one guided hunts. Hunters may have anywhere from 2-4 guides at one time, increasing the chance for that hunter to take an absolute monster. We offer a variety of premium Guided public land hunts or fully guided private land hunting opportunities. Whether you are looking for a 350+ class bull, trophy antelope or some high intensity prairie dog shooting, our experienced hunting guides will take you on the hunt of a lifetime.
Hunts Offered: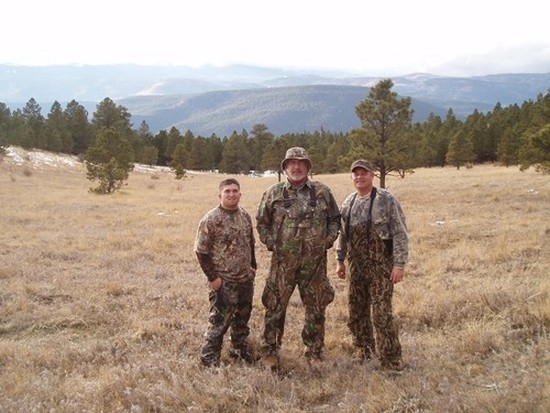 Why Multiple Guides?
Why would a hunter want multiple guides? It's simple. Guide number one is right with the hunter, while guide number two is a 'Spotter,' or an extra set of eyes. Guide three may be over the other side of the mountain glassing for trophy elk, mule deer or antelope, while guide four may be two miles away glassing for that 350 class bull elk or 180 inch muley you have been dreaming of. With all of the guides working together, your chances of taking that once in a lifetime trophy increase dramatically.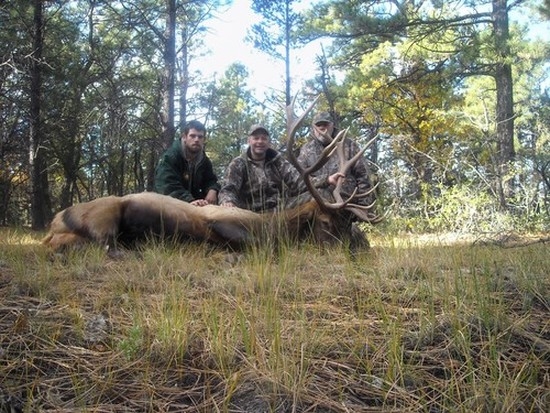 Request More Info
If you are interested in a Premium Guided Hunt with Sierra Blanca Outfitters, contact Peter Romero at 505-429-2887 or contact us below.