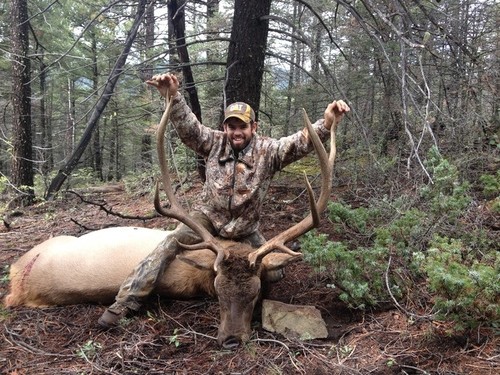 This year here at Sierra Blanca Outfitters, your trophy big hunting guide of New Mexico, has been an exciting one. To date our trophy elk hunting has been phenominal. We have seen many trophy elk and have had wonderful opportunities to get quality shots at those.
Also part of our trophy elk hunting, we offer a trophy mule deer hunt. Take the opportunity to see these moster mule deer, this hunt is action packed and sure to get your blood flowing.
For those that enjoy the stalking of the black bear, we also provide clients with great opportunities to bag a giant black bear. If your looking for that next trophy black bear hunt in New Mexico, come take a peak at Sierra Blanca Outfitters and what we can provide for you.
Take all three of these hunts in combination for one great price, your sure to have an experience of a lifetime. We have limited availability, so act now on this trophy big game combo hunt and get ready for fun!
Posted in: Elk Hunting, Mule Deer Hunting, Black Bear Hunting